Computational Chemistry
Our group specializes in theory and computer simulation of chemical and molecular processes. Our focus is on explaining practical phenomena in chemistry, biophysics and material science through fundamental principles of quantum chemistry, thermodynamics and statistical mechanics.
Computational Chemistry is one of the four research themes united in the Van 't Hoff Institute for Molecular Science at the University of Amsterdam.
We team up with our colleagues at the Department of Theoretical Chemistry of the Vrije Universiteit Amsterdam (see also TheoChem and Quantum Matter ) in
the Amsterdam Center for Multiscale Modeling (acmm.nl).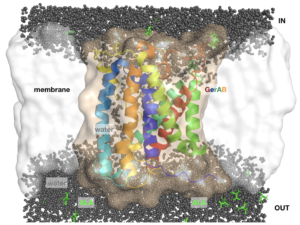 Dr Jocelyne Vreede of the research group Computational Chemistry at the Van 't Hoff Institute for Molecular Sciences (HIMS) worked together with researchers at the
Read More »

A team of computational chemists at the Van 't Hoff Institute for Molecular Sciences of the University of Amsterdam and the Department of Chemistry of
Read More »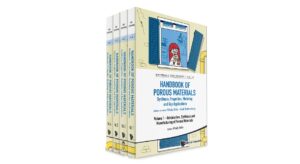 State-of-the-art reference work on synthesis, characterisation, and industrial application A group of authors including researchers and alumni from the Van 't Hoff Institute for Molecular
Read More »